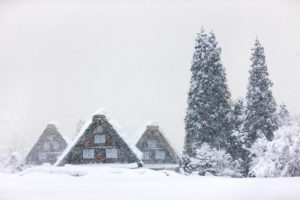 Let's say goodbye to 2016 at the annual PNWJETAA Bonenkai and hello to the year long JET 30th Anniversary celebration. It's going to be a big one!
Event details:
Where:  Nagomi Tea House
              519 6th Ave S #200
              Seattle, WA 98104
When:  December 10th, 6pm – 8pm
The Tea House in the International District is open again and we've got it reserved! A wonderful venue for the event! Please note that parking can be difficult in the International District on a Saturday night. There is a pay lot next to Nagomi Tea House but please allow extra time to find parking so you don't miss any of the festivities!
Come celebrate with food, drink, and a very merry bunch of JETAA Alumni! There is plenty of space and there's going to be a wonderful spread of delicious food and beverages!
This is going to be a big event so the more the merrier! Your ticket includes a buffet style catered spread and for $5 extra it will include 2 alcoholic drinks. Non-alcoholic drinks are of course free.
Children and families are definitely welcome, we would love to see everyone and celebrate together. And to help with that, children 12 and under are free!
Tickets may be purchased here:
http://www.brownpapertickets.com/event/2715523
See you there!!