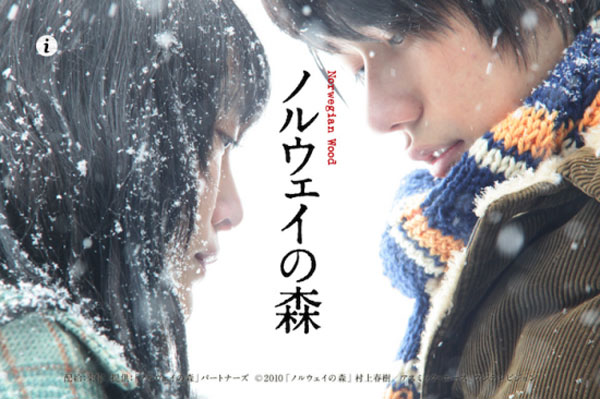 Have an open Friday this week?  Come out for dinner and a movie with PNWJETAA!
Norwegian Wood, based on the famous Haruki Murakami book, is playing with the Seattle International Film Festival at the Uptown starting this Friday.  We're planning on meeting for dinner at Genki Sushi then walking over to the Uptown for the 9:15pm showing!
When:  Friday, Jan 27th – Dinner @ 7:30pm, Movie @ 9:15pm
Where: Genki Sushi
 SIFF Cinema at the Uptown
511 Queen Anne Avenue N, Seattle
Tickets:  Please purchase your own tickets for the movie.  I would recommend purchasing them beforehand at the box office or online here.  You can also purchase the day of but the Norwegian Wood showings sold out at SIFF last year!
RSVP: Please send a quick email to me at social@pnwjetaa.org if you are planning on coming so I know to keep an eye out for you 🙂
Hope you all will be able to join us for a fun Friday night!