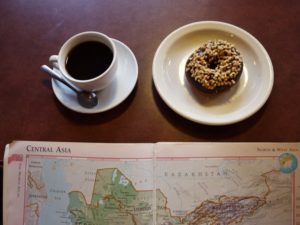 When:  January 22nd, 2pm
Where:  Espresso Vivace, 227 Yale Ave, Seattle, WA
Interested in a post on the PNW JETAA council for the upcoming year? Have an idea for an event or activity you'd like to suggest or create? Or just curious about how you can participate more in the PNW JETAA?

Come for a casual meet-up with the PNW JETAA council members in addition to fine Italian coffee and biscuits at Espresso Vivace. Learn about council positions that may align with your own talents and passions! Discover how you can become more active in our chapter! All council members will be in attendance to answer your questions.

Although only former JETs may hold council positions, all are welcome to attend. So come say hello, learn something new, and enjoy the best espresso in the city!

Hope to see you there!