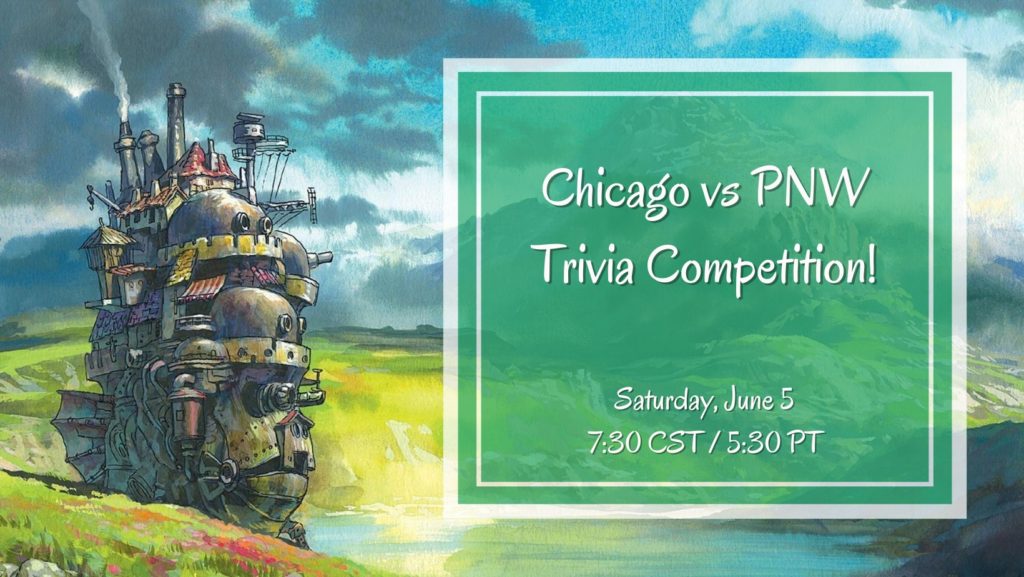 Do you enjoy trivia? Would you like getting together with JETs from another chapter for some friendly competition? Then please join us for the first PNWJETAA versus JETAA Chicago trivia event of 2021! This event's theme is Studio Ghibli. Show off your knowledge and earn eternal bragging rights for your chapter! 
Event details: Saturday, June 5, 2021 from 5:30 PM PST – 8 PM PST
Price: Free!
Duration: 2 hours and 30 minutes
Register via Guestlist: https://guestlist.co/events/684480…
**Please Note: While there are unlimited spaces allotted to spectators, only the first ten registrants per chapter will be able to compete in this event.**
Attendees that register via the Guestlist event will receive the event details and link* via confirmation email. You MUST register via Guestlist in order to receive the link for the event.
Questions? Contact us at social@pnwjetaa.org