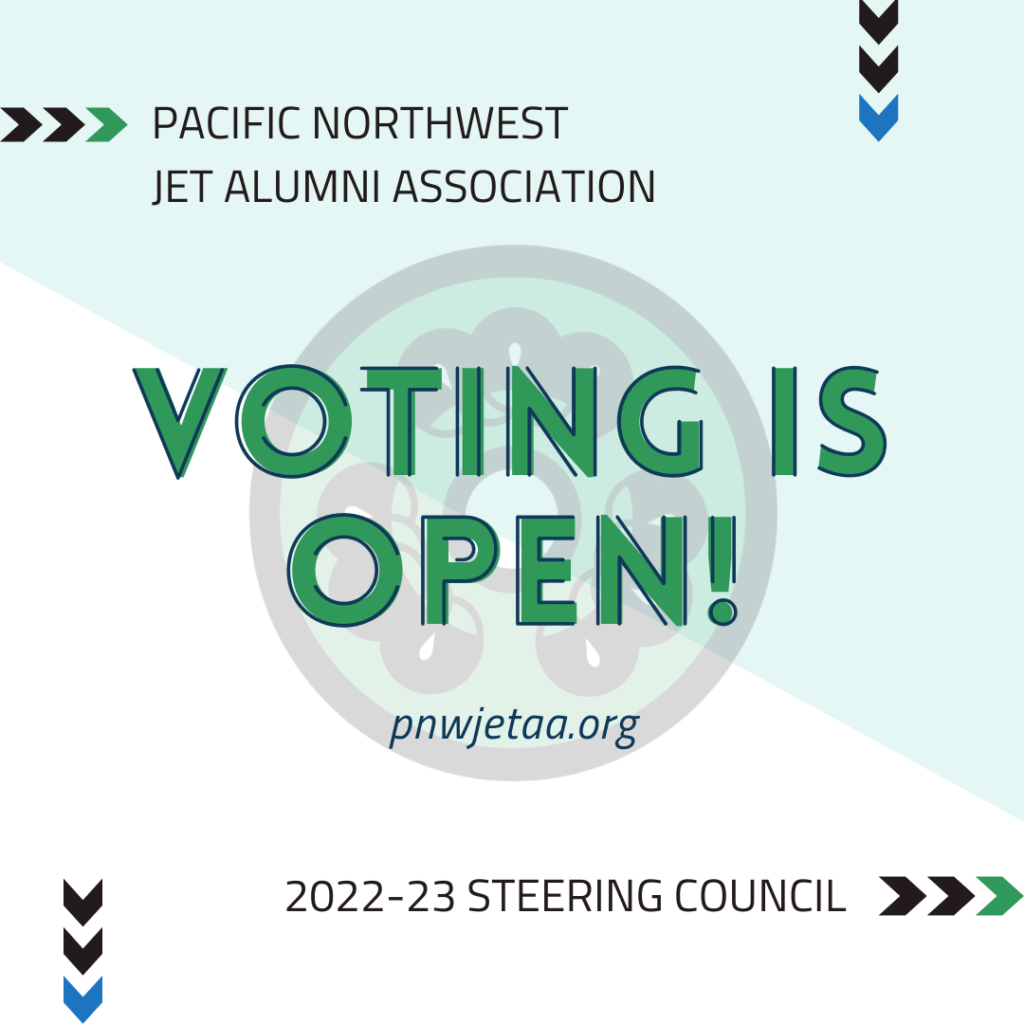 Vote for your new Steering Council!
The nominations are in, and PNWJETAA is thrilled to present the candidates for the 2022–23 fiscal year! Click below to read the candidates' platforms and cast your ballot. Results will be announced and approved by general membership at the 2022 Annual Meeting & Shinnenkai.
Voting closes on Saturday, March 5, 2022 at 12PM.
You must be a registered member with PNWJETAA in order to vote. You will be asked to submit the email address and full name that you registered with the organization.
Not sure if you're a member? Fill out the registration form, or email officers@pnwjetaa.org to check your membership status.