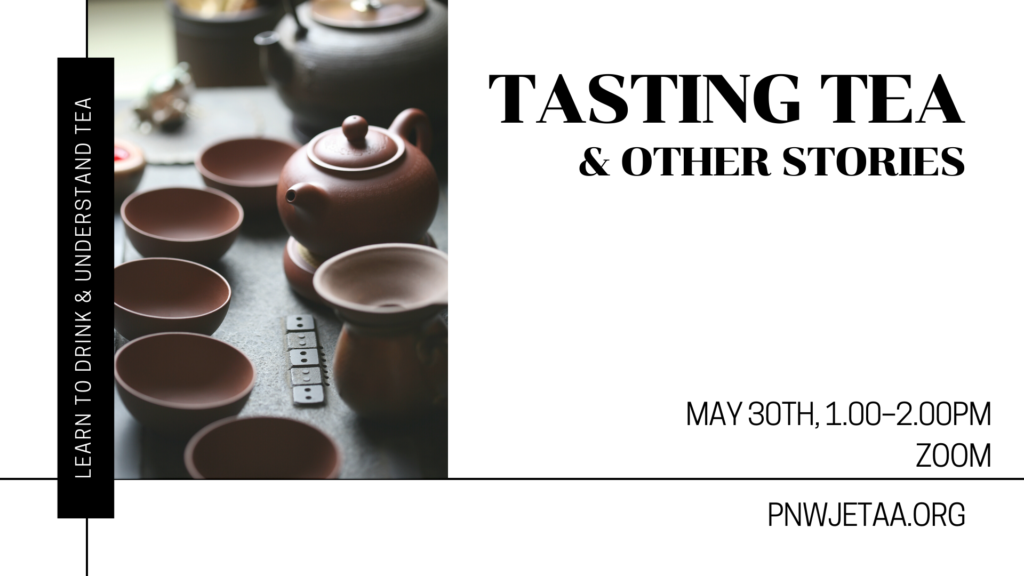 Come enjoy a virtual version of the event we were all excited for, hosted by our very own tea expert, Patrick!
Fire up your macbook or PC and sit down with your favorite cup of tea as we delve into the history of Tea in Japan! In this dialogue on tea, we will look how tea moved from China to Japan, evolving from a buddhist meditation tool, to a gaudy display of noble power and affluence, to an austere ceremony instilled with the concept of wabi sabi. We will explore Japan's myriad styles of tea, and get a basic understanding of how this beautiful green leaf comes to be the delicious sencha, gyokuro, tencha, matcha, genmaicha, and many more forms of tea that we all love.
A bit about Patrick:
He began to seriously study tea and tea ceremony in 2010 while a university student at Penn State. During his time in college, he co-founded the Tea Institute at Penn State, a research organization dedicated to the study and preservation of tea history, culture, and tradition. In 2011, he became a student of Taiwanese Tea Master Tea Parker (Chi Zongxian). Since returning from JET in 2016, he has been working as a product developer for Starbucks, creating tea and coffee-based products specifically for the Asia-Pacific markets. He continues to study tea and practice "gong-fu cha" in his spare time, and has a mini-fridge for storing pu'er tea cakes as proof of his nerdhood.
**Please note: You will need to register for this event in order to be sent the link for the Zoom meeting.**
Registration: https://docs.google.com/forms/d/e/1FAIpQLSfFiXTOJ89-TlAbe4WPwqhPju5JPoCf7Y9OeQTBkeahNwYULA/viewform