"Unmasking" the 2020 PNWJETAA Steering Council! Read a little more about our team and get to know us, social distancing-style. Bios were contributed by fellow members of the council, and not written by the individual. よろしくお願いします!
President – Samantha Corpuz
Samantha Corpuz was an ALT in Matsuida-machi, Gunma from 2012-16. She also served as AJET Secretary and President her last two years respectively. A natural leader, she is up to the task of bringing our chapter through whatever challenges lie ahead, while keeping her eyes on a brighter future!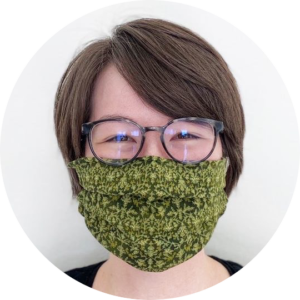 Vice President – Michelle Kato
Michelle Kato, our vice president hails from the Island of Kauaʻi, would go to Book Off while a CIR in Kagoshima from 2013-2016 when she was feeling stressed, but when she realized she would have to carry all the books home she'd just become more stressed! Michelle hopes to connect all kinds of people together which shows through her work at FEMA.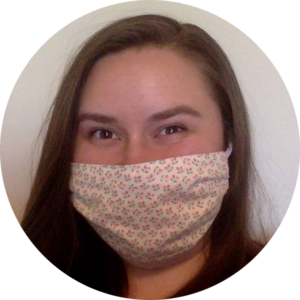 Secretary – Dawn Wyruchowski
Dawn, much like her name, is a bright and reliable member of PNWJETAA. She called Shimane Prefecture home from 2015-2018, and now resides in her home state of WA. Although possessed of many skills, Dawn wishes she knew how to do gymnastics and wood joinery. Her favorite book is Where the Crawdad Sings, and if she had to choose a fictional universe to live in, it would be Inkheart (which might be considered cheating).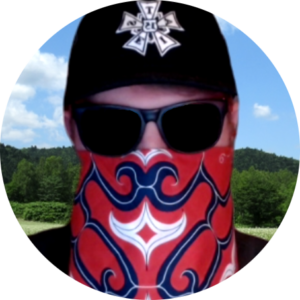 Treasurer – Jeremy Odden
From 2015-2018, while an ALT in Kyotango in northern Kyoto, Jeremy enjoyed sight-seeing, festivals, and especially working with the local children's theater. Performing Arts isn't just his greatest interest, it's his livelihood. With his attention to detail and creativity, we will benefit from his passion and experience as our new treasurer for the next 2 years.
Social Coordinator – Devyn Couch
Devyn returned from Gunma in 2016 and would love to travel to the unburnt Library of Alexandria. When not working on time travel and jousting, they enjoy calligraphy, fictional universes, and is planning their someday-future of exploring Patagonia and the Galapagos. FUN FACTS: Devyn's chosen superpower would be to speak to animals and Christmas trees always, always, always lose their branches in the end.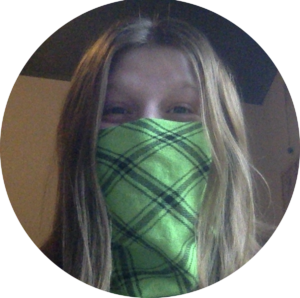 Transitions Coordinator – Jessica Record
Jessica Record (Hyōgo Pref., 2015-16) believes she would still end up in Hyōgo again if she could do JET all over again and pick her placement. There is just something about rural life, learning a local dialect, and farming black edamame on days off.
Media Coordinator – Janice Laureano
Janice was an ALT in Niigata from 2013 to 2017. When she's not doing media coordinator things (like the recent overhaul of our website), she's a Sales Operations Specialist with Toray (cool carbon fiber products!). One of her most memorable times on JET involved a road trip down to Shikoku and back which included parasailing in Tottori and island-hopping to Ehime. One day, she'd like to work in Japan again. Her favorite festival food is poppo yaki and if she could bring a Japanese fast food chain here it would be Hotto Motto.
Newsletter – Denise Sawyer
Denise Sawyer, is an origami enthusiast originally from the South Sound area. She was placed in a small castle town called Izushi-cho in Hyogo prefecture from 2012-2017, which got folded in the great city of Toyooka. Denise loves learning new crafts and misses the festivals Izushi-cho holds throughout the year!
Advisory Board Member – Lynn Miyauchi
Lynn Miyauchi was a high school ALT in Obama-shi, Fukui (before it was famous). Among her accomplishments, she has sent 1,000+ JETs as a former JET Coordinator. She continues to pursue her passion to preserve Japanese culture and the environment by reviving the art of furoshiki (wrapping cloth).
Software Development – Adam Ledyard
Adam (Toyama Pref., 2005-07) is a well traveled Alumni who has cycled from Honshu to Shikoku. On his last visit to Japan he completed 27 of the 88 Shikoku Pilgrimage and plans to someday complete the rest of his quest. His goal as PNWJETAA's Software Development is to revamp the membership database and to improve membership tools. He is also our newly appointed JETAA USA Country Representative!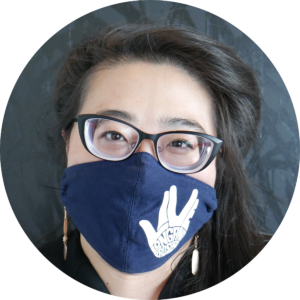 Advisory Board Member – Cheryl Hou
Cheryl began her JET journey in Toyama Prefecture from 2005-2008. Having served JETAA as PNW president and US country rep, she now energizes and connects PNWJETAA as an advisor. While Cheryl's powers are vast, and she'd be thrilled if they included flight or breathing underwater. Her desert island tv show is The Great British Bake-off, and her favorite book is A Tree Grows in Brooklyn.