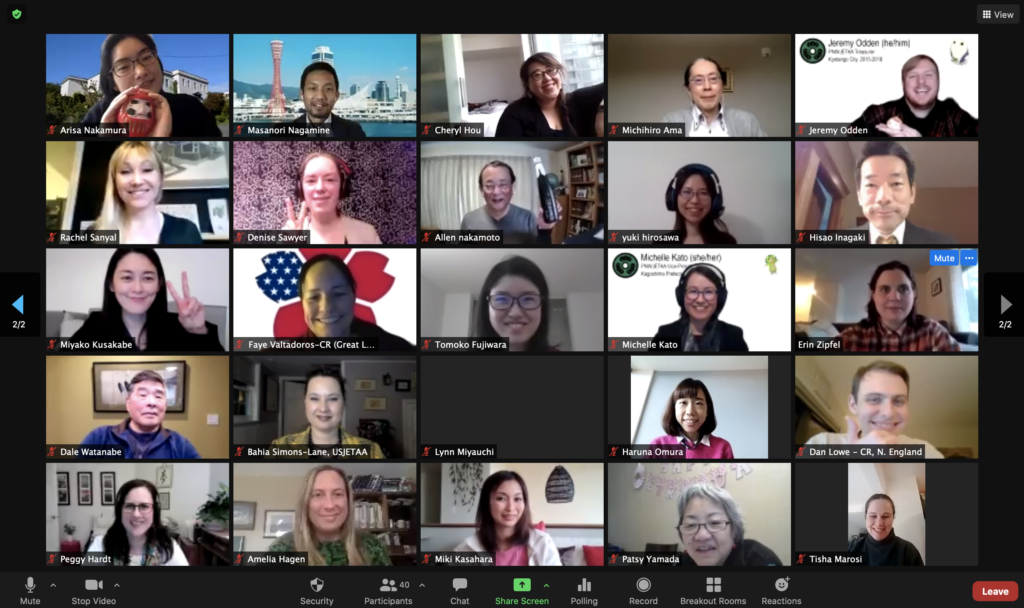 Thank you to all who attended our Annual Meeting and Shinnenkai on February 6th, 2021. It was a great time with an amazing turnout, and it would not have been possible without your support! We hope that you had as much fun as we did!
Thank you again to all of the community organizations, special guests (and speakers), and those who joined us from time zones outside of our own. We also sincerely appreciate the generosity of all those who donated prizes for our raffle this year. Congratulations to all of the lucky winners!
We at PNWJETAA would like to wish you all a happy, safe, and healthy 2021, and hope to see you again soon.