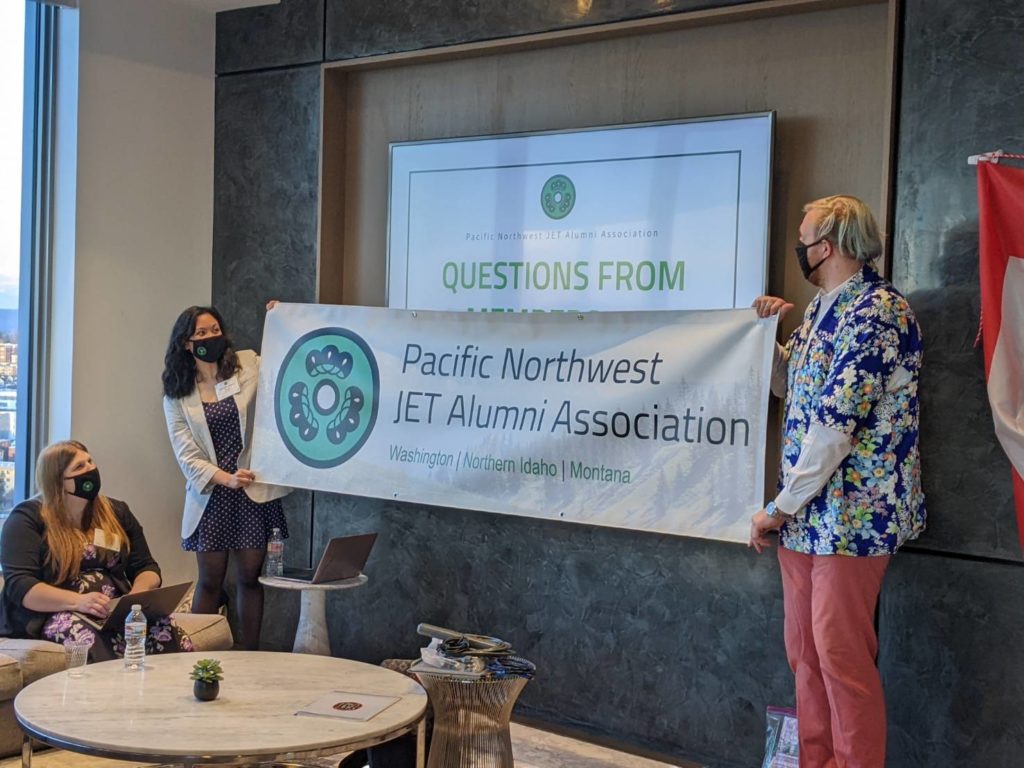 Thank you to everyone who joined us for our Annual Meeting and Shinnenkai on March 5, 2022! We were thrilled and humbled to see so many of alumni and community members together to celebrate the start of a new year and welcome the new Steering Council.
This event comes nearly 2 years after we had originally planned to celebrate our chapter's 30th anniversary. Although we couldn't host the same scale of event that we had hoped for back in 2020, we are grateful to have been able to maintain and modify our activities despite challenges.
We also took time to recognize alumni members who have contributed to our chapter's growth and leadership. In particular, we wanted to extent our heartfelt gratitude and appreciation to the one-and-only Lynn Miyauchi for dedicating nearly 30 years to the JET Program and to PNWJETAA. Thank you, Lynn!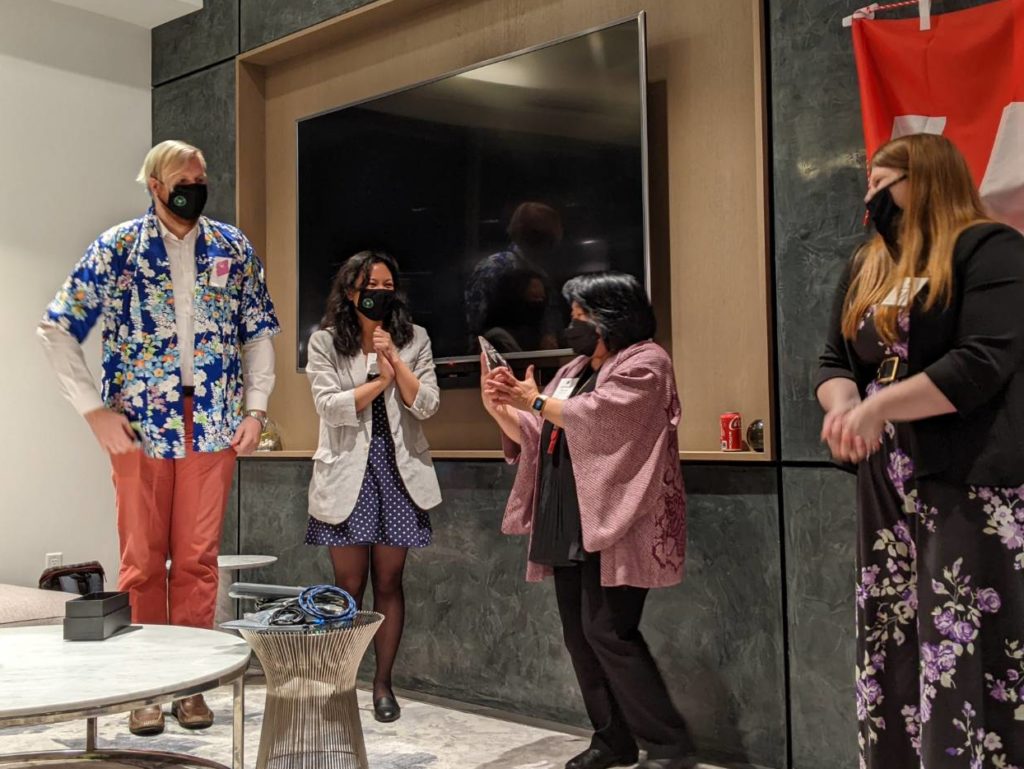 The Annual Meeting & Shinnenkai marks the end of the term for the previous year's Steering Council, and introduces the new year's Council. Voting this year took place online via Google Forms, with Advisory Board member Adam Ledyard acting as the elections chair. We are pleased to announce the 2022–23 Steering Council:
Co-Presidents: Samantha Corpuz & Cheryl Hou
Vice President: Devyn Couch
Treasurer: Jeremy Odden
Secretary: Mira Pomerantz
Media Coordinator: Janice Laureano
Newsletter Coordinator: Denise Sawyer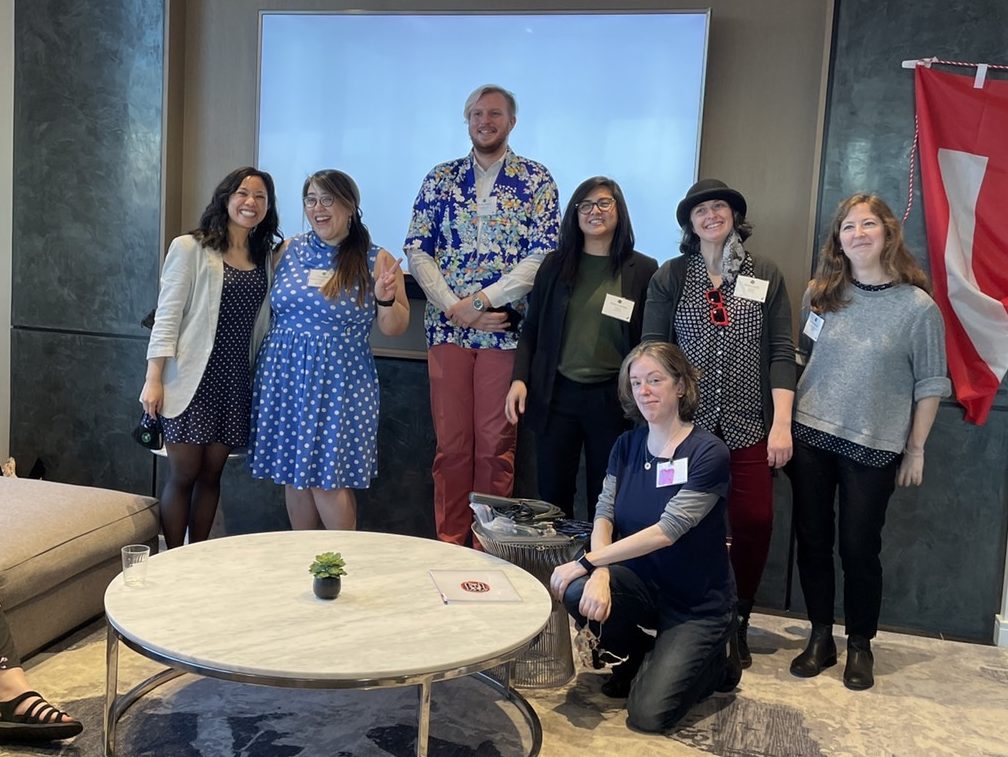 We also premiered our new banners and logo during the Annual Meeting. The logo, which had its debut at the 2020 Annual Meeting & Shinnenkai, was designed by former Vice President, Michelle Kato. The design was finalized in 2020 after alumni voting for the color of the logo. The banners (above and below) were designed by our current Treasurer, Jeremy Odden.
At the Shinnenkai portion of the event, we were pleased to welcome community members from the Consulate-General of Japan in Seattle, Japan-America Society of the State of Washington, Japanese Cultural & Community Center of Washington, Hyogo Business & Cultural Center, Kobe Trade Information Office, Seattle Cherry Blossom & Japanese Cultural Festival, and Japan Fair Bellevue. Thank you all for your generous support!