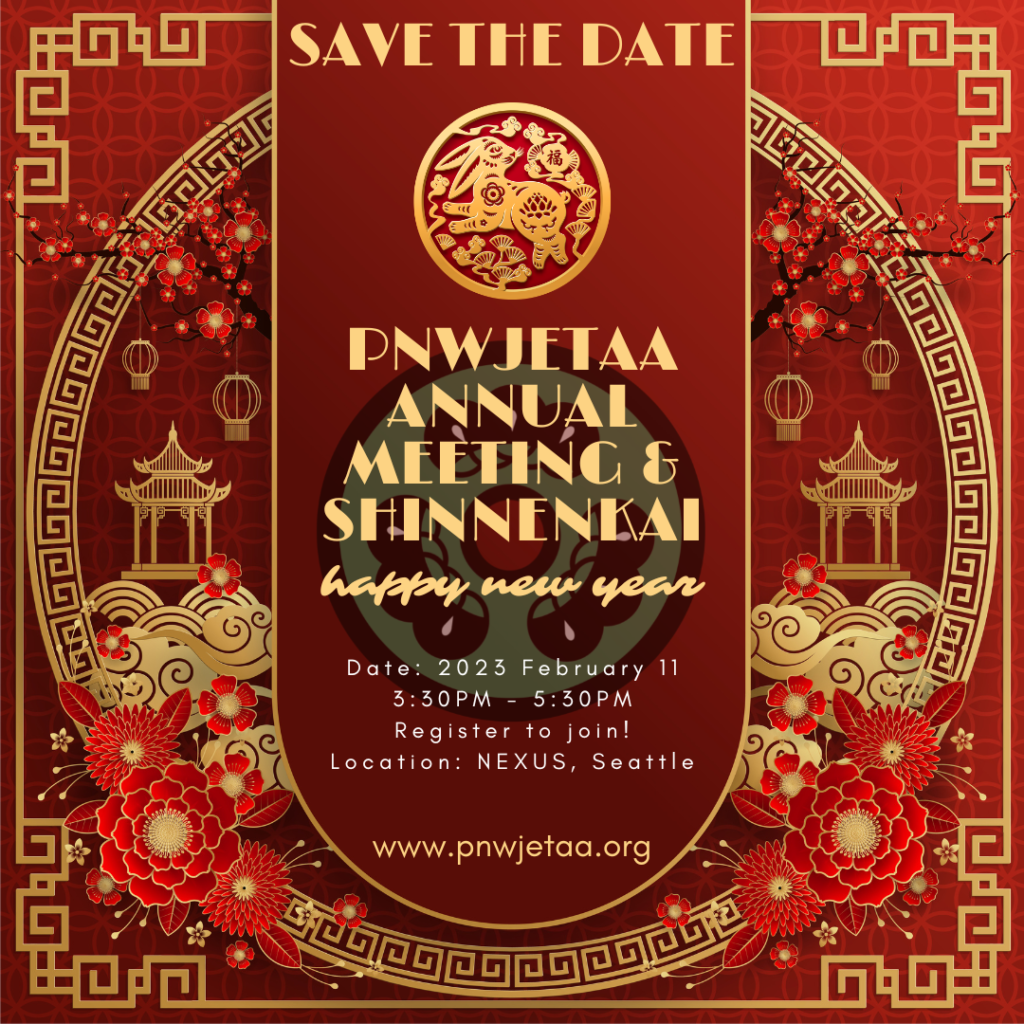 Hello, 2023!
Happy New Year, all! We're celebrating 2023 and the start of a new year with our Annual Meeting and Shinnenkai, held again this year at NEXUS Seattle, and livestreamed via Zoom.
We warmly welcome fellow alumni, community members, family and friends to join our annual event. Attendee gift, raffle prizes, and cultural interactive activities will abound!
Children 15 and under will be free to attend!
Schedule*
3:30PM • Welcome & Opening Remarks
3:45PM • Community Introductions
4:00PM • Enjoy Shinnenkai!
4:45PM • PNWJETAA Year Review, Steering Council Election Results, and raffle prizes
5:30PM • Closing Remarks
*subject to change; all times in Pacific Standard Time (GMT-8)
Annual Meeting
This is an opportunity for our membership and community partners to join in dialogue about our organization, programming, and leadership. We will review the previous year, meet up with friends old and new, learn about the upcoming needs of community groups, and confirm the new leaders of PNWJETAA Steering Council for 2023-2024!
Register today!