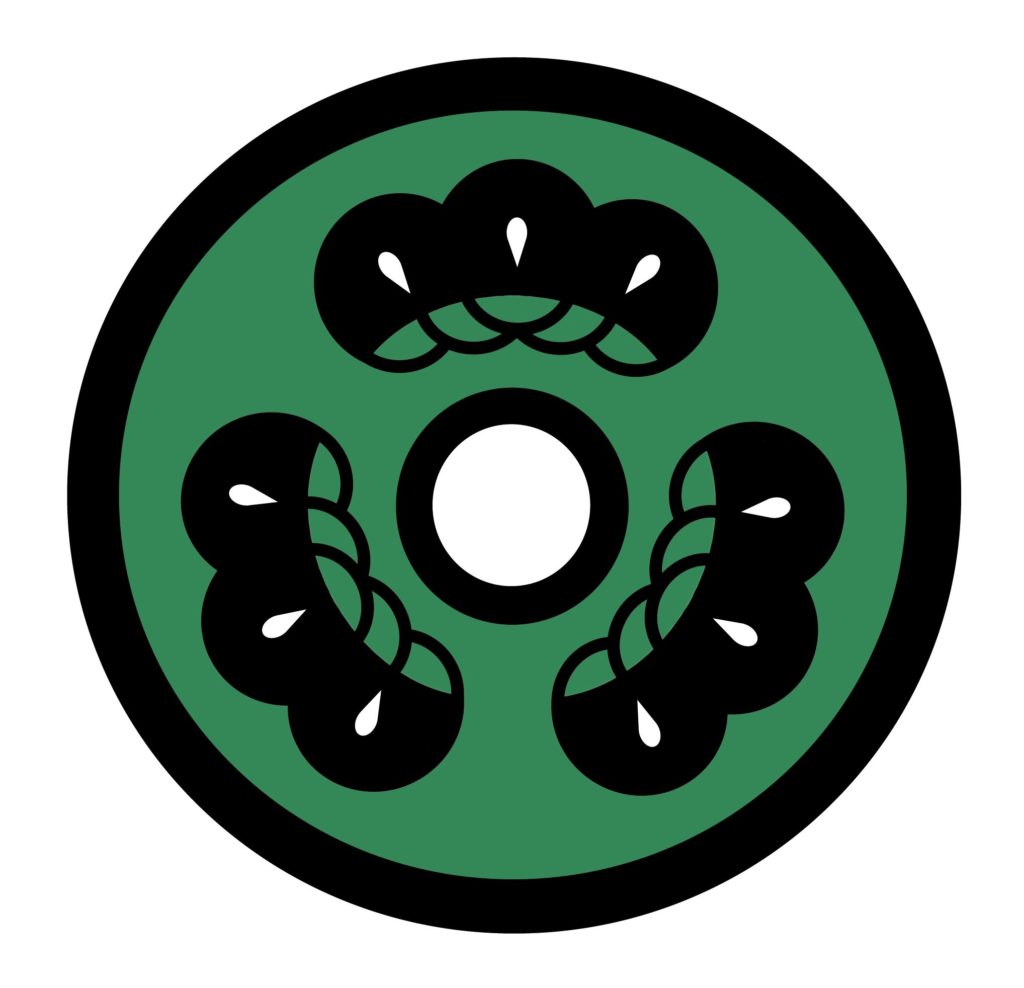 This year, the Pacific Northwest JET Alumni Association is officially adopting a new and updated logo. The new logo is forest green, honoring the rich nature found across the State of Washington, Northern Idaho, and State of Montana.
Three traditional Japanese pattern-inspired matsu (pine) wrap around an open center, representing the state trees of the three regions: the Western Hemlock (Washington), the Western White Pine (Idaho), and the Ponderosa Pine (Montana). The roots beneath each of these three sturdy matsu representshared experiences 'rooted' in the JET Program. Coming 'from the same place', we know there is bound to be something we can each relate to when we talk about our time as a JET in Japan.
The overall motif may be likened to that of a Japanese go–en coin (five-yen coin), which as a homophone can also mean 'good luck'. We hope the PNWJETAA brings our alumni good luck in all their aspirations. No matter where they are, they can always 'count' on us!