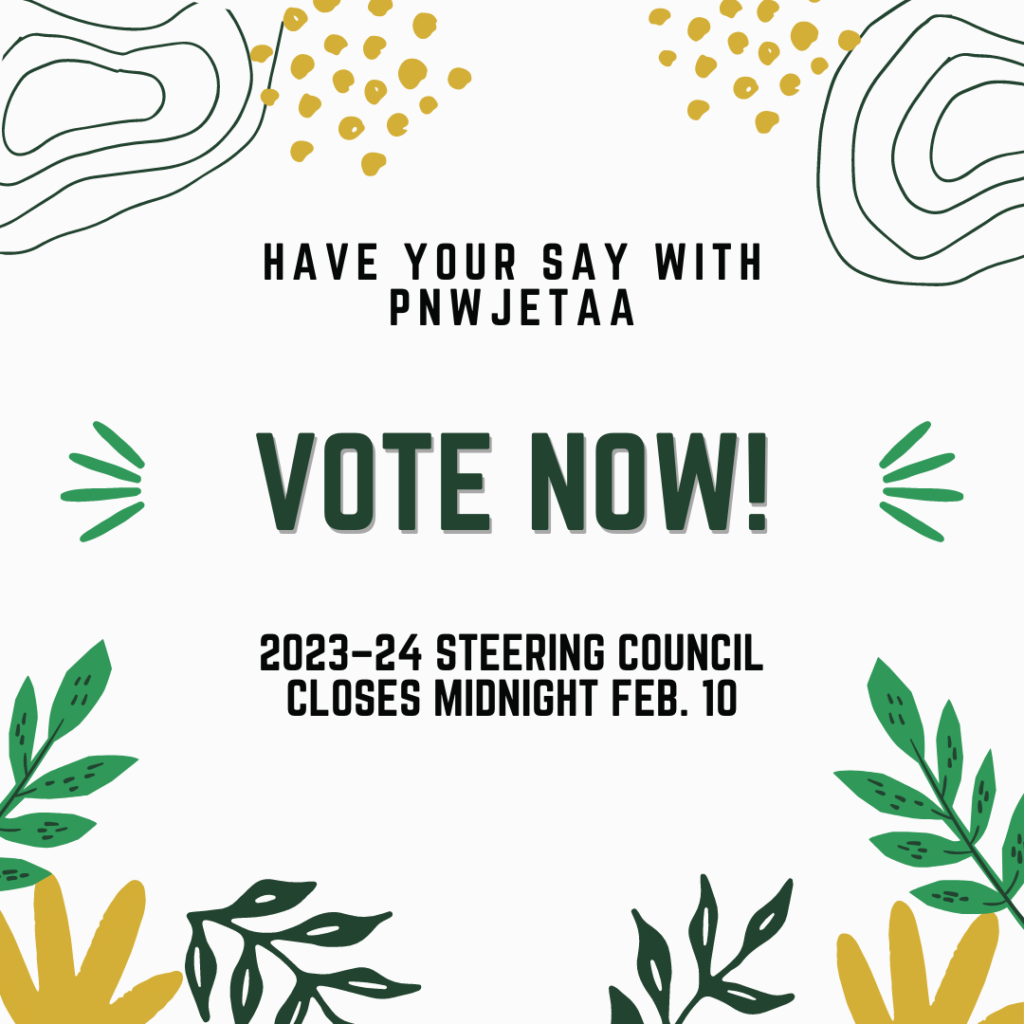 Your voice matters!
All registered members of PNWJETAA are encouraged to vote for the 2023-24 PNWJETAA Steering Council. Email officers@pnwjetaa.org to check your membership status, or join today!
Voting will be open until February 10, 2023 at 11:59PM PST.
The new Steering Council will be introduced at Shinnenkai on February 11. Read on below to meet the candidates for this year's election!
Executive Officers
Co-President
Jessica Record & Lynn Miyauchi
Hi fellow Alumni! This year, we'd like to make a two-for-one proposal: 2 Presidents for 1 vote! Before you make this important decision, a little about us: I'm Jessica Record (ALT, Sanda, Hyogo, a few years ago). Professionally, my ties to Japan include Lead Project Assistant at the Hyogo Business and Cultural Center, then Media and Outreach Assistant and now JET Program Coordinator (JC) at the Consulate-General of Japan in Seattle (CGJ). I'm the other half of the team, Lynn Miyauchi (AET, Obama, Fukui, more than a few years ago). Like Jessica, I also work at the CGJ, first as JC in Seattle and now as Sr. Specialist for Cultural Affairs. We both owe our careers to PNWJETAA. We've both been active volunteers for New JET Training, and as Transitions Coordinators and event support staff and have served the council as Vice President (Jessica), Membership Chair (Lynn) and currently as Advisory Board members. As Co-Presidents, we hope to strengthen our chapter through shared responsibilities and learning across positions, nurture future PNWJETAA leaders and welcome your ideas! Though we will need to navigate keeping one foot in Japan and one in the US, our hearts will always be with PNWJETAA!
Vice President
Devyn Couch
Greetings, PNWJETAA members! For those of you who don't know me, I'm Devyn Couch, a former Gunma ALT (and unofficial hype-person for said prefecture). I'm also a former Social Coordinator and the current Vice President of our chapter. I've been a member of our alumni association for the past three years, and if elected, look forward to continuing to serve our chapter as Vice President! It is my goal to continue to keep supporting our President(s) and chapter members in their leadership roles, as well as facilitating our many yearly events and other projects. Thank you very much for your consideration!
Denise Sawyer
Hello! I returned to Seattle in 2017, after 5 years as an ALT in northern Hyogo (Izushi-cho, Toyooka-shi). I have been an active member of the PNWJETAA council since then as the Newsletter Coordinator, as well as coordinating and assisting with various events and activities. This year, I've volunteered to fill any one of these positions: VP, Secretary or Newsletter Coordinator.
I have enjoyed my time as Newsletter Coordinator – it's a great position to stay in touch with events and happenings in the greater Puget Sound area. (Our council would love to add events further out, since our PNW chapter covers Montana and Northen Idaho, too – it's just hard to keep in contact with our contacts from those areas).
If I were elected as VP or Secretary, I would enjoy supporting our executive council. I am currently the VP of my church council and management team, as well. I have experience as Secretary of both of those teams, as well. So, I am comfortable and confident in my abilities to handle either role.
Outside of PNWJETAA, I work for Costco in the Travel division. I enjoy origami, cooking, reading, and singing with my band.
Treasurer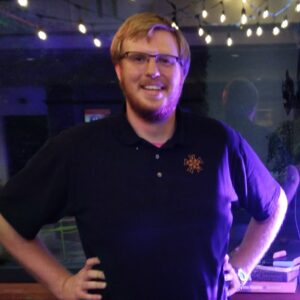 Jeremy Odden
I was an ALT in Kyotango City in northern Kyoto Prefecture from 2015-2018, and I've been the PNWJETAA Treasurer for 3 years now. I'm still here, and I'm happy to keep going for now if you'll have me. The Treasurer position is naturally paired with Compliance Coordinator, so I am happy to keep that hat on as well.
Secretary
Mira Pomerantz
My name is Mira Pomerantz, and I am running for Social Coordinator and Secretary. I was a CIR in Hyogo Prefecture from 2018-2021, where I worked in a tourism office promoting a hot spring town. I was also PNWJETAA's Secretary for the past year. While I would love to be Secretary again next year, I would alternatively be interested in being the Social Coordinator.
As someone who enjoys finding new experiences in Seattle and the surrounding area, I would love to try organizing new events for the PNWJETAA community. I would try to create a mix of activities that celebrate Japanese and PNW culture and allow the PNWJETAA community to stay connected. I have previously served as an Event Coordinator for a club back in college, so I feel that I have the skills necessary to become PNWJETAA's Social Coordinator.
Steering Council
Media Coordinator
Janice Laureano
Hello, I was an ALT in Niigata Prefecture from 2012-2017. This will be my 4th year running as the Media Coordinator for PNWJETAA. I look forward to starting and perhaps finishing more projects for the website and our membership database. Yoroshiku!
Lin Long
Hi! My name is Lin and I am excited to be running for the Media and Community Outreach Coordinator positions on Steering Council. I taught in Tokyo as an ALT from 2017-19 and spent some time in Australia teaching computer science and web development post-JET before returning to Seattle. Since returning to the area, it's been amazing to meet and connect with alumni through attending and volunteering at events like JET35 and Bunka no Hi. I hope to contribute my experience in web communications and community outreach to continue growing and promoting our chapter and alumni community.
Goals I plan to achieve as a council member include:
Partner with local Japan-related groups to organize joint volunteering projects and cultural exchange events to foster community growth and create more opportunities for chapter members to participate in community outreach
Create and maintain an up-to-date calendar of local Japan-related events in addition to chapter events for organized access to keep members informed of upcoming community events
Develop a language exchange program for chapter and community members interested in practicing and learning Japanese conversational language skills
Thank you for considering my platform and I look forward to growing our chapter together!
Social Coordinator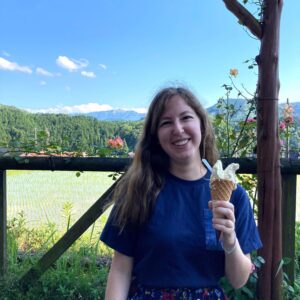 Mira Pomerantz
See Secretary for platform
Community Outreach Coordinator
Lin Long
See Media Coordinator for platform
Newsletter Coordinator
Research & Development Committee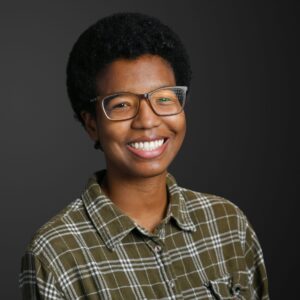 Tiana Steverson Pugh
Every friend group has that person whose first instinct is to scope out the where, when, and how of group hangouts. I am that person. I think this instinct, along with my professional and volunteer experiences, make me well-suited for a position on PNWJETAA's Research and Development Committee.
During my time in Toyama, my ALT responsibilities were split between teaching and assisting students with research projects on everything from gender inequity in Japan to American school uniforms. Outside of work, I was a volunteer editor for Toyama AJET's online magazine. I collected submissions, fact-checked articles, and wrote a review of a local cafe for the publication. In my current job, I analyze media coverage of civil rights issues and write research memos for my team.
As a council member, I would work to maintain or establish a database of event planning information and council projects. I am also interested in addressing information gaps in the JET community and investigating proposed council initiatives.
Ultimately, I want PNWJETAA to be a robust and responsive resource for JET alumni like it has been for me, a recent returnee and new Washington resident. I hope to contribute my skills and experiences to that end.
Compliance Coordinator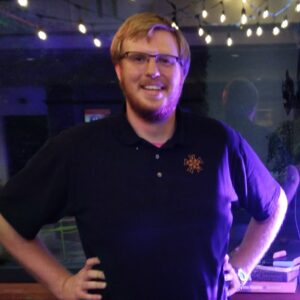 Jeremy Odden
See Treasurer for platform
Cast your vote!

Voting has closed. Thank you for your interest.