All PNWJETAA profiles will be hosted here to our PNW J-Link page, where they will remain in our permanent PNW J-Link Directory, as long as you wish.
Profiles are listed in alphabetical order:
ALT, Hamamatsu, Shizuoka, 2008-2013
Author
Business Info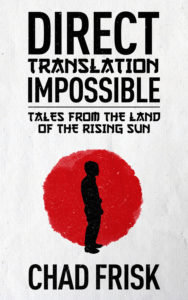 I write books to mine my experiences for insights that might also be helpful for others.
Categories:
Entrepreneur
,
Publishing
,
Writing
ALT, Shizuoka, 1992-1993
Densho
Business Info
Densho collects and preserves video oral histories documenting Japanese American history with an emphasis on the World War II incarceration. Our website provides a free digital archive of nearly 2000 hours of interviews, 60,000 historical photos and documents, along with curricula examining democratic principles and civil liberties. Geoff currently serves as the Deputy Director and has over 15 years of experience developing technology and information management strategies for a variety of for-profit and non-profit ventures, ranging from small think-tanks and startups to the Department of State.
Categories:
Civil Rights Advocacy
,
Education
,
Japanese American History
,
Non-profit
ALT, Koga, Fukuoka, 1996-1997
Business Info
Kyle is a Major Gifts Fundraiser for the National Park Foundation, which seeks to preserve and enhance our nations cultural, historic and natural treasures and is the official charitable partner of the National Park Service, which seeks to He engages philanthropists and connect them with programs that can maximize their impact in the world. Kyle is happy to speak with people who are in learning more about fundraising.
Categories:
U.S. – Japan Non Profit